Top 5 Events This Week in Santa Cruz County
This week is a busy, event filled week for Santa Cruz County! Here are the top 5 events for the week of February 11th, 2019.
Seymour Marine Discovery Center: Community Free Day (Tuesday, February 12th, 2019)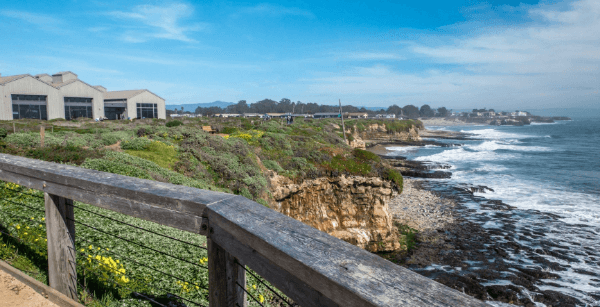 Experience Seymour Marine Discovery Center's fascinating marine-life exhibits for free on Community Days throughout the year.
Seymour Marine Discovery Center
100 McAllister Way, Santa Cruz, CA 95060
831.459.3800 | seymourcenter.ucsc.edu
Santa Cruz County: Valentine's Day Weddings (Thursday, February 14th, 2019)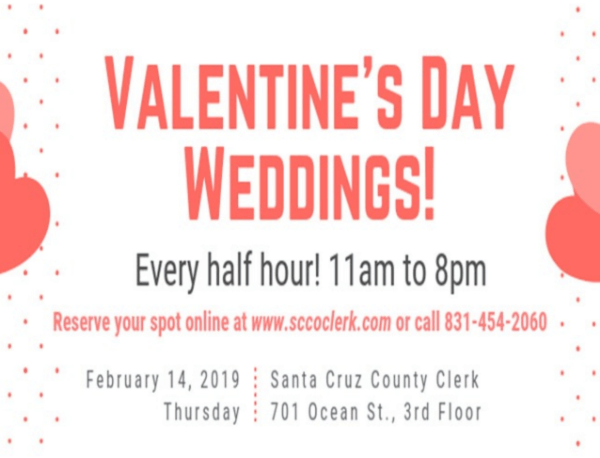 Sign up now for your Valentine's Day Wedding! Pop the question and leave the rest to us! Sign up now for your Valentine's Day Wedding with the Santa Cruz County Clerk deputy commissioners of marriage. Couples will get to celebrate their vows with a delicious dessert donated by Pacific Cookie Company and homemade cupcakes. They will make their first toast with apple cider donated by Martinelli's. Couples must obtain a marriage license prior to the scheduled ceremony and have at least one witness present for a public marriage. Confidential marriages do not require a witness. A marriage license costs $90 and licenses are issued by the County Clerk.
Santa Cruz County Clerk
701 Ocean Street, 3rd Floor, Santa Cruz, CA 95060
831.454.2060 | https://www.santacruz.org/upcoming-events
Speed Weddings and Vowel Renewals (Thursday, February 14th, 2019)
Love is in the air at the first ever speed wedding and vow renewal event at the MAH. Enjoy all the fun, romance, and commitment as any other wedding–but with zero planning. Here's how it works: Get hitched, or renew your vows, at a 15-minute private ceremony with 10 of your favorite people. Then, stay and celebrate at an ongoing communal wedding reception that includes an eight-foot long cake, photo booth, and DIY button making. There are only 50 spots available on this epic romantic afternoon. Sign up now!
Santa Cruz Museum of Art and History
705 Front Street, Santa Cruz, CA 95060
831.429.1964 | http://santacruzmah.org/events/speedweddings
Romance in the Redwoods (Saturday, February 16th, 2019)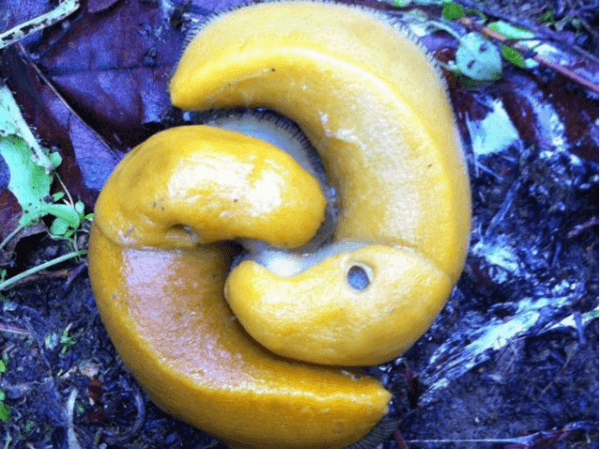 On this easy 2 hour walk you will learn about the courtship behaviors of some of the park's most fascinating plants and animals. Join us and discover how banana slugs, redwood trees and more celebrate love in the wild! Meet at Big Basin Redwoods State Park Headquarters. Event made possible by Mountain Parks Foundation and California State Parks.
Big Basin Redwoods State Park
21600 Big Basin Way, Boulder Creek, CA 95006
831.425.5849 | http://www.parks.ca.gov
Annieglass Succulent Arrangement Workshop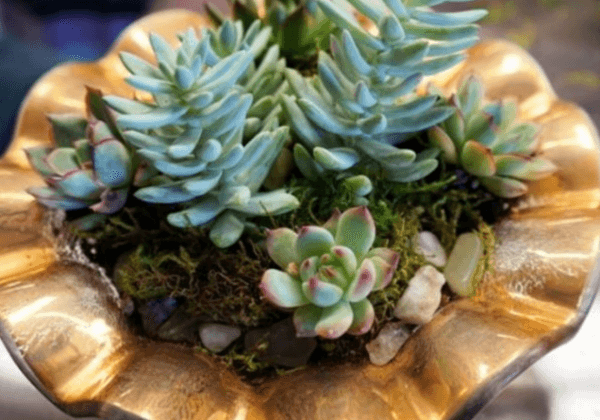 Create your own succulent garden in a beautiful Annieglass piece. You can choose from a gold or platinum-rimmed Annieglass piece to plant your succulents. We will share tips on planting your mini succulent garden. Workshop includes an Annieglass piece and a set number of succulents (Additional plants will be available for purchase. A glass of wine, beer or soft drink will be served complimentary. If purchased online, you do not need to print out your receipt purchase. This workshop is appropriate for children 10 years and older.
Annieglass
310 Harvest Drive, Watsonville, CA 95076
831.761.2041 | http://www.annieglass.com